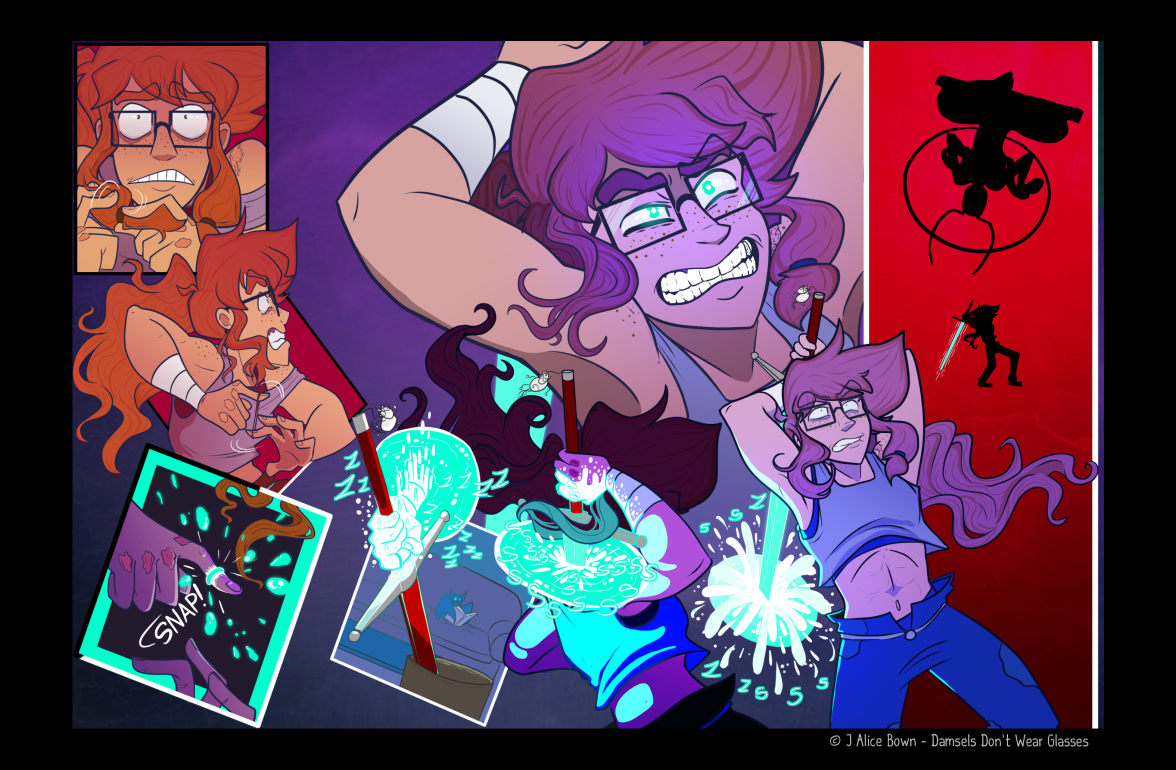 | | |
| --- | --- |
| comic of the week (week 7) | February 20, 2018 |
You guys have noooo idea how long I've been waiting for this moment. It was super hard to sit on what Laves sword could actually do beyond block weird possessed boy tails.
Oh also I made a new banner!
<
Full image is on my Patreons front page if you wanna see it.
Anyway lets move on to the Comic of the week! 8D)
We have some other urban fantasy goodness you should check out if you like DDWG!
Spare Keys for Strange Doors by Lucy Lyall - Two experts in the supernatural help ordinary people with their extraordinary problems. Please note: results are guaranteed, but satisfaction is not.
XII: Of Magic and Muses by Kristen Kiomall-Evans - Willow lives in a mundane and restricted school, which ends up being the worst place someone could get gifted a magical necklace. Desperately trying to contain the magic within, this act of futility seems to just make matters worse. As the necklace crumbles the school's secrets around her, Willow is left to wonder if it was a gift sent by friend or foe?